Web Architechs
Syracuse, NY

206 Meadowbrook Dr. Syracuse, NY 13210
Voice: (315) 426-0272 Fax: (call or email) support(AT)web-arch.com
We have been building websites since 1994 for all kinds of businesses, organizations, and individuals. We stress ease of use, fast downloading, and simplicity in our designs. A few of our favorite sites have snapshots here. Please take a look around and if you have any questions about how we can help you use the internet to better communicate, please don't hesitate to contact us.
AMS Models Inc.

Database catalog of models with search engine and model bookmarking.

Pei Lin Huang

Database catalog of houses for sale and sold. Vanity domains for clean print advertising of new listings.

Centre for Technology and Innovation Management

Site redesign. Content maintenance system.

21st Century Librarian

Committee document management and voting system, student voting system. A deceptively simple website that is actually a state machine of periodic content and menues as the awards move from application, to voting, to award announcment. Also includes integrated archiving of previous year's website.

Gemini Universal Carver

Carsearch.com

Large classified ad system. Includes advanced scam filtering and notifier systems.

Institute for Social Research

Extranet system for controlled access and logging of datafile usage by researchers.

Lady Jane Mastectomy Boutique

Main features:

Look and feel that portrays the soft, feminine, discrete nature of the store.
Layout allows for visitor to get complete sense of the products and services whether they glance at it or read it thoroughly.

Word-Wrights Inc.

Server-script-driven link indexes and navigation bars make maintenance and page addition quick, while providing for slick features that do not rely on browser version dependent javascipt.

Database-driven news page with automatic archiving.
Randomly generated splash page quote.
Some of the oldest websites we have created are too dated to show or link to. A few are shown as snapshots below to give you an idea of the variety and scope of our older work.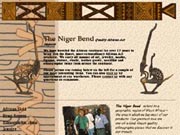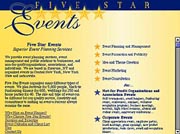 © 1998-2002 Web Architechs